Artisan Bread & Pastries
Established in Marietta, OH in 2011, The Bread Garage, LLC is a micro-bakery committed to hand crafted SOURDOUGH breads, and French style pastries.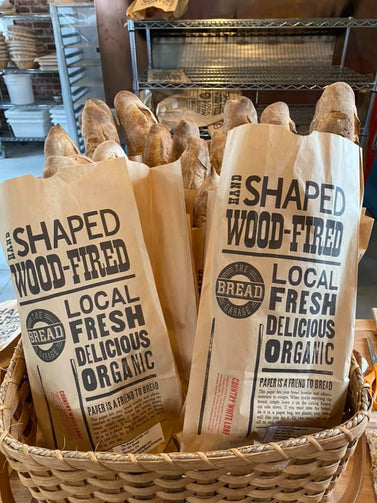 We are not baking this week.
Are next bake will be for the 10/07 event at Hidden Hills Orchard in Marietta. The store will open 10/01 for that event.
We look forward to seeing everyone in October!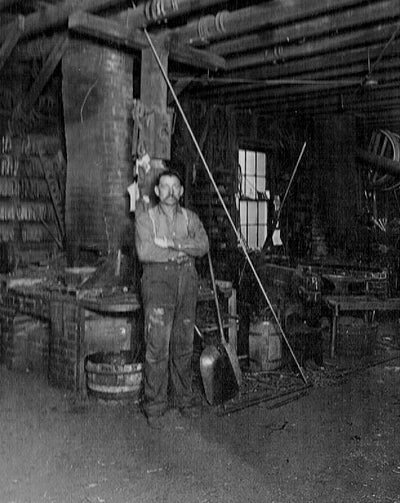 Craft Matters
I know how this man felt. He was proud of the work he did. He didn't mind the heat from the forge or the 14 hours days. He went home each evening with the satisfaction of a job done well.  He had the brawny hands of a blacksmith but the heart of artist. He was a craftsman. He was my great grandfather, Adam Pfeiffer. It was 1890. American exceptionalism was the on the rise, and the craftsman ruled America. The Bread Garage represents the optimistic spirit of America and celebrates the enduring legacy of the craftsman.
Meet the Bakers
I'm Chris Pfeiffer and I'm on a mission to provide great bread and good business. I've never had a bad day baking bread. That's not to say I haven't made bad bread – I've baked plenty poor quality loaves. But I always enjoy the process: the cool morning air in the bakery, the sweet smell of the overnight levain, the feel of the perfectly mixed dough, and the crackle of the fire. When I'm in the bakery my senses are fully alive, and I am truly at peace. For me, bread brings atonement that only comes from creating something by the work of human hands.
The Bread Garage team includes my beautiful wife Tracee (the pastry queen), my son Benjamin (the apprentice), and my daughter Emma.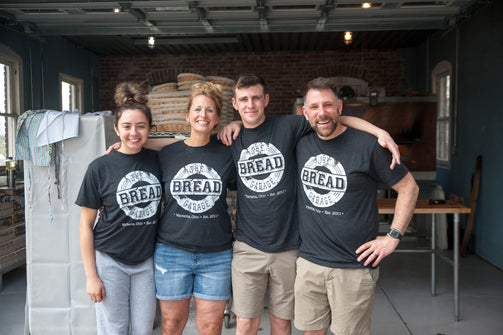 Choosing a selection results in a full page refresh.
Press the space key then arrow keys to make a selection.