Collection: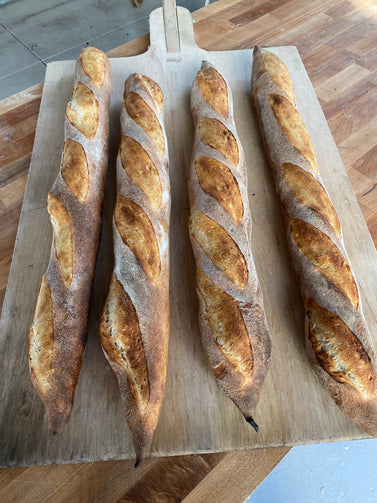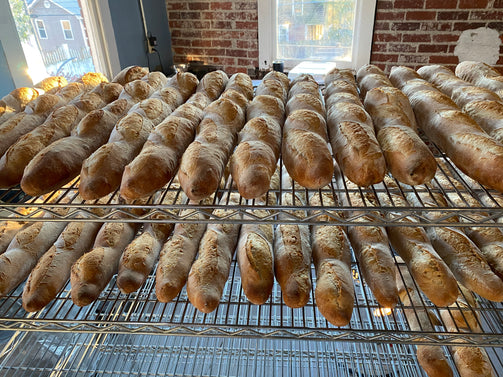 Collection:
CLASSIC BAGUETTE
CLASSIC BAGUETTE
Regular price

Sale price

$5.00
Our version of this French classic is crusty outside and soft and chewy inside. This is our only loaf that contains dry active commercial yeast in addition to our traditional sourdough. The yeast percentage is very small (around .25%) and is used in the overnight poolish that gives the baguette complex flavor and a strong, soft crumb.
INGREDIENTS
Organic wheat flour (organic malted barley flour), Organic 100% whole wheat flour, water, sea salt, dry active yeast.  
This product is home produced.